06 Dec

Why do you need network management tools?

The network infrastructure of any organization works like a carefully sculpted ecosystem. All of the moving parts within this ecosystem have to function properly in tandem in order to foster the most effective IT infrastructure possible. When your network runs smoothly, your business can reap the benefits. Network monitoring and management tools are an important cog in this well-oiled machine.

Let's take a look at a few important reasons for organizations to invest in effective network monitoring and management tools:

"Network monitoring and management tools can help organizations prevent unwanted downtime."
Avoid downtime
There's no getting around it: Unplanned network outages are expensive. According to Gartner estimates, every minute of unwanted downtime costs a company $5,600, which can mean as much as $300,000 is going down the drain if your infrastructure is down for an hour or more. Very few businesses can afford to take such a hit – so it should be a primary goal to keep this kind of situation from happening.
Network monitoring and management tools can help organizations prevent unwanted downtime and, in the event of an outage, find and assess the issue in a shorter period of time. If your network is being monitored by any number of successful tools, you'll have a greater chance of identifying any problems before they become big deals for the data center environment.
Increase security
Security is a large component of avoiding network downtime. Human error plays a part in unplanned outages, but cybercrime is also something that administrators need to plan for and protect against. According to TechTarget contributor Robert J. Shimonski, if your environment is effectively monitored, you can see what applications are put on specific machines, making it easier to delete malicious-looking modules and giving you ultimate say over what gets installed on your network.
Plan for future growth
Network management modules can also help organizations improve their flexibility so it's easier to scale. As your company grows, no doubt the IT infrastructure used to support your business will need to evolve to handle the strain. Investing in comprehensive network monitoring tools allows organizations to have a clear view into the operations of their infrastructure, therefore fostering growth.
"The benefits include seeing how the system and network resources are serving all applications, and deep visibility at the code-level into how critical applications work," wrote Network  World contributor Matt Zanderigo. "No longer will organizations need to juggle between multiple interfaces and different vendor tools to get to the root cause of an issue that is impacting users' performance."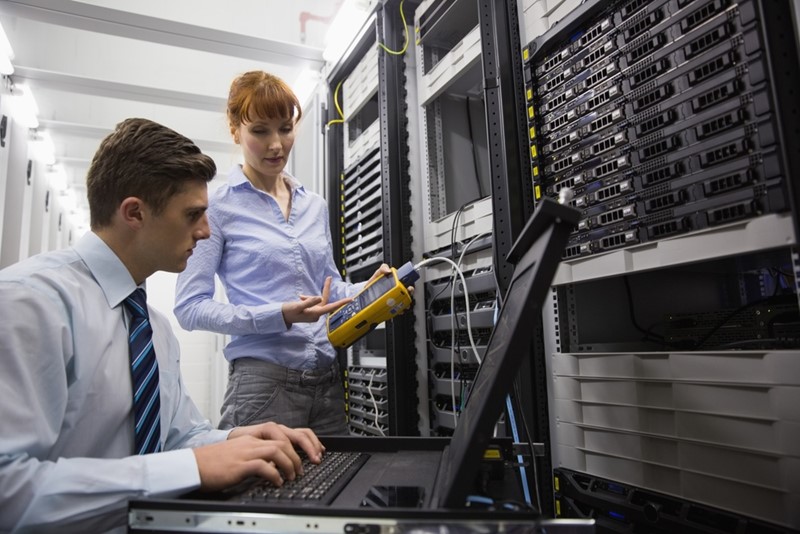 Monitoring your IT infrastructure makes it easier for networks to scale as your company grows.
The takeaway
The bottom line is that by using network monitoring tools, IT administrators can have a more critical eye on their infrastructure, therefore making it more effective and secure. F5 Networks, for instance, offers a range of network management tools that promise big things for enterprises and smaller organizations alike. At the end of June, the company introduced version 5.0 of its BIG-IQ network management platform – this version offers a single-pane-of-glass view of traffic, security and firewalls across both virtual and physical devices. This solution is only one among F5's impressive lineup of management tools and new products that the company debuted this year, according to GeekWire contributor Dan Richman. In the world of rapidly changing technology and the steady growth of cloud computing, tools like these can mean the difference between evolving effectively and being behind the times.
Network and application performance management tools like the ones offered by F5 Networks can make a difference in your company's IT ecosystem. For more information about how these kinds of solutions can give your business a boost, get in touch with the Midwest-based experts at Pinnacle Business Systems today.