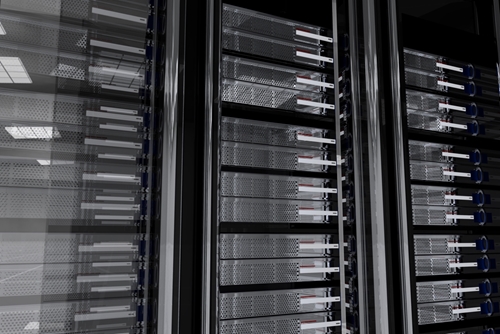 09 Jan

Modern data centers: The basics, design and tips

On-premise data centers are no longer the talk of the town thanks to cloud computing. This is a shame because data centers serve as the foundation for everything an enterprise tries to accomplish on a technological level. While this article could be an argument of how necessary data centers are in the modern era, especially with the cloud becoming more prevalent, the stance here will focus on a fundamental understanding of what exactly makes up a data center and how they are being pulled into the future thanks to HP's Moonshot servers and converged infrastructure.

However, to begin, let's examine six modern data centers as a testament to their importance in business environments. InformationWeek reported on some big companies such as General Motors and Fidelity that are taking the best infrastructure ideas from Facebook and Google and applying them to different requirements. Capital One, for example, created a $150 million data center in March 2014 with the intent of mitigating the need for third-party operators – a lesson that every SMB should take note of. The goal, according to the source, was to create an infrastructure that complements agile development initiatives.

Then, there's Bank of America. InformationWeek reported that this company is creating a private cloud based on commodity hardware. The reason: To adopt a modular, container-based data center that will play a large role in the future of the bank.

"Businesses invest in data centers to achieve operational goals and to improve processes and the company at large."

The point here is simple: Businesses invest in data centers to achieve operational goals and to improve processes and the company at large. Without one, organizations would struggle to keep up with changing technology requirements and have to rely on third-party providers, which can hinder innovation and stunt growth.

The basics
Computational power, storage and networking are the three main components of data center infrastructure. This serves as the foundation of all enterprise IT, and all information generated internally travels through these systems. Computational power runs applications. Storage is for the data, obviously. And networking ensures that all the hardware can communicate with each other.

For years, IT professionals design data centers based on layers. According to Cisco, this ensures that they are scalable, flexible and resilient as well as meet performance and maintenance needs. The three layers include:
Core: Here is where the packet switching backplane lives and performs. Otherwise known as Layer 3, this area runs interior routing protocol and load balances traffic between the core and the next layer.
Aggregation: Through Layer 2 flows server-to-server multi-tier traffic. Essentially, this is how the core talks to the top layer. Applications can be optimized and secured with firewalls at this stage, and the aggregation layer contains modules that perform services such as content switching, intrusion detection and network analysis.
Access: The top layer, Layer 1, is where servers attach to the local area network. Here lies the servers which are immediately accessible as they contain locally hosted applications and corporate data.
Currently, there are two main models for construction: multi-tier and cluster. Cisco stated that multi-tier remains the most popular for enterprises because it is based on layering web with applications with databases, although some industries such as finance and manufacturing support cluster modeled data centers. For the sake of the rest of the article, consider that we're discussing multi-tier infrastructure. Otherwise the conversation will get technical for some and repetitive for others.
The next steps
So, you want to build a data center. First step is determine the exact goals as this will impact the whole design and capacity. Next, construct a room with plenty of cooling. Then, choose the hardware and get to work. According to Wired, there are eight components and requirements to consider when investing in new hardware or building a modern data center from scratch. IT professionals and organizations should frame this in the context of creating something that will last as technology progresses. These help complete a modern, efficient, manageable and scalable data center, so if this is not how a company's current infrastructure is designed, it might be time to upgrade some aspects. That said, here are the eight core concepts:
"As technology improves, businesses need to keep up to stay relevant."

Modular: As technology improves, businesses need to keep up to stay relevant. Modular designs will allow for more flexibility and simplicity as time progresses. VCE's vBlock is a great offering that comes pre-loaded and engineered with servers, network switches and storage: the three main components of a data center. Parts can be removed and improved and generally work with multiple products from different manufacturers.

Converged: This was discussed before on Pinnacle Points because converged offerings are becoming more popular. Essentially, instead of different parts, one appliance handles multiple functions. Converged infrastructure lessens the need for additional hardware and complexity, but it fights back on modularity, so IT professionals should consider both options carefully.
Software-driven: Specialized hardware no longer defines capabilities. A software-base data center design relies on software for new services instead of hardware, reducing costs and improving business agility.
Hardware: Organizations need to think long and hard about hardware, as this can be costly to replace. The good news is that some converged offerings negate this step, and some software can replace the need for hardware. That said, HP's new Moonshot servers are – simply put – great options for businesses with the IT staff necessary to build from scratch.
End-user considerations: IT professionals need to think about their co-workers' needs. Are they mobile? Do they use hosted applications? Is big data popular? This will impact the level of virtualization and reliance on other systems.
Remove silos: With converged solutions and software-driven approaches, silos are being broken down. This will help in the future when resources and space become tight.
Hybridize: The cloud isn't out of the picture with on-premise data centers. Sometimes relying on a cloud service can take stress off IT systems and departments.
Continuity: There needs to be a business continuity solution in the result of a natural disaster or human error. Have backups!
That sums up modern data centers. As for the future? Soon organizations will work to reduce the need for large amounts of power consumption and improve cooling methods. Other than that, Pinnacle will keep you informed on the newest technology to impact enterprise IT.