20 Oct

Project Management Success: Part 1, Know Your Stakeholders

Project management plays an integral part in the business world.

In fact, in a recent study conducted by PricewaterhouseCoopers, they found that an astounding 97% of organizations believe project management is critical to business performance and organizational success. Despite the awareness of how important successful project management is to a company's bottom line, we often see projects extend their timelines, scope and budgets.

An additional study by PricewaterhouseCoopers (featured on businessjournal.gallup.com blog), which reviewed 10,640 projects from 200 companies in 30 countries and across various industries, found that only 2.5% of the companies successfully completed 100% of their projects. If we look specifically at the IT industry, we're talking rates between 5% and 15%, which represents a loss of $50 billion to $150 billion per year in the United States. All I can say is, "Wow!"

Considering these numbers, I believe proper attention should be given to IT project management as well as elements that make or break a project. Leaning on my 15 years of professional project management experience, I will share with you the key elements of a successful project through a Project Management Success Six-Part Blog Series. While basic in nature, these elements are critical and can help you successfully complete projects for your company.
Getting to know your stakeholders
The first step to ensuring your project is successful is to know your stakeholders. It sounds simple, yet is often taken for granted, and if skipped – can be disastrous for your project. In order to know your stakeholders, you have to take the time to identify your stakeholders. This can easily be done by brainstorming with those already engaged in the project design process. Understand what the project is trying to accomplish to understand who may be impacted. It's those that will be impacted that should be considered a stakeholder.
Questions to consider when identifying stakeholders
While the www.prince2.com blog has identified a great set of questions to identify stakeholders, the following set includes additional questions I find extremely useful. Those who are impacted should be considered a stakeholder.
Who is affected positively or negatively by the project; who gains and who loses from it?
Who wants it to succeed and who wants it to fail; who has the power to make the project succeed or fail?
Who makes the money decisions?
Who are the positive and negative opinion leaders?
Who exercises influence over other stakeholders?
Who could solve particular problems
Who controls, provides or procures resources and facilities?
Who holds the skills required by the project?
Of course, there's more to knowing your stakeholders than just identifying them. Once you've identified those who will be impacted, i.e. the "stakeholders", you'll need to prioritize your stakeholders. Start this by considering the influence each stakeholder has over and within a project, as well as their level of interest in the project due to the impact it may have on them. A good rule of thumb when prioritizing your stakeholders is to keep in the mind the well-known power/interest grid for stakeholder prioritization.
---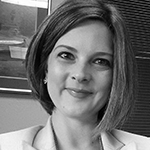 Brandy Semore, PMP, holds the position of Pinnacle's Director of Operations and is a guest writer for Pinnacle Points Blog. Her six-part blog series focuses on critical elements of a successful project: Know Your Stakeholders, Know the Requirements, Write the Project Plan, Communicate and Communicate, Manage Scope Change, and finally, Close-Out Together. Learn more about Brandy's six-part series on Project Management Success or contact her at brandy.semore@pbsnow.com.