05 Feb

Top 7 must-attend conferences for women in technology

In our previous blog post about women in technology, we discussed the importance of encouraging young women to pursue careers in the science, technology, engineering and math (STEM) fields.

With the gender gap in the technology field, we feel it is important for influential women to impart their wisdom and passion for the hard sciences to their peers and younger generations.

Every year, there are a handful of really great conferences that aim to connect women who want to network, excel in their career, and be inspired by unimagined possibilities brought forth by like-minded women.
Here are the top 7  conferences for women in technology we believe are worth attending:

The Grace Hopper Celebration has worked for 15 years to bring together the community of women technologists and raise awareness of the contributions of women in computing. The conference offers professional development for attendees by providing mentoring and collaborative proposals. Featured speakers talk about topics like Artificial Intelligence, Data Science, GFX, HCI, Security/Privacy and Software Engineering.

2. Women of the Channel West 2017
Hosted by The Channel Company, this conference offers women in tech an opportunity to advance skills, network with peers and be inspired by women making an impact on the IT channel and industry today.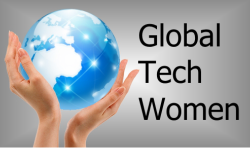 3. Global Tech Women's Voices Conference
Global Tech Women's mission is to find the best solution for the gender gap in technology. They focus on educating and supporting women early in their education all the way to their successful retirement. Held the entire week of International Women's Day, the Global Tech Women's Voices Conference will bring together women from all around the globe to discuss, collaborate, and celebrate the contributions of technical women.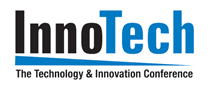 4. InnoTech Women in Tech Summit 2017
This summit was designed for women to network and pick the minds of women who are making waves in the industry. This year's theme is "Keeping IT and YOU Relevant." Professionals can attend a fireside chat, two-panel presentations and have lunch with like-minded professionals. Learn about registration details for the 2017 summit.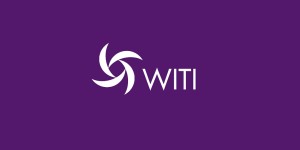 5. WITI Women in Technology Summit
The Women in Technology Summit is an annual gathering of tech-savvy women. The purpose of this summit is to provide and inspire up-and-coming women in business and technology. They work with students and encourage collaboration with their peers to create business solutions.
6. Fortune's Most Powerful Women
Fortune's highly anticipated conference features entrepreneurs and activists from Fortune 500 companies who speak candidly about their road to success and take the time to answer attendees' career-related questions. The conference highlights prominent women each year. Past speakers have included First Lady Michelle Obama, CEO of General Motors Mary Barra, as well as many other leaders and world-changers.

This conference is a combination of hands-on tech workshops, discussions about careers in tech and networking opportunities with other women in the technology field.  The main goal is to inspire, educate and connect women in the women in tech industry.
Tweet us (@PinnacleNOW)  for your favorite women in tech conference using #womenintech.