30 Nov

Top Women in Tech Groups in Chicago, Illinois

The Chicago technology scene has been steadily growing in recent years, following closely behind cities like San Francisco, New York City, and Seattle. Chicago hosts large tech conferences and events every year, and the city also hosts numerous women-in-technology groups. If you're a woman wanting to grow your career in the technology sector, we have put together a list of the top women-in-tech communities for you to check out in the Chicago area.
Girl Develop It Chicago
The Girl Develop It group is a nonprofit organization that provides affordable programs for women interested in learning web and software development. The network of the Girl Develop It group provides a judgment-free environment to learn software development and boosts confidence in women around the world. The Girl Develop It Chapter in Chicago has had several MeetUps. Join their MeetUp group for event notifications.
Anita Borg Institute: ABI
The Anita Borg Institute is a national community for women in all levels of the tech industry. The ABI.Chicago Community -connects women technologists to network and learn from each other. ABI.Chicago is active in the city's technology innovation and technology growth. After being created in October of last year, the ABI group is looking forward to growing members and partnering with local businesses in the Chicago area.
Chicago Women Developers
Chicago Women Developers is a group that is passionate about teaching and connecting women interested in programming. They host a weekly Hack Night event, located in 1871 Chicago's Center for Technology and Entrepreneurship. This event gives women a space to code and help each other.
Write. Speak. Code
Write. Speak. Code is known for their national conferences for women software developers. However, the Chicago Write. Speak. Code chapter also holds local MeetUps the fourth Thursday of every month.  Amrita Chavan is one of the Write. Speak. Code MeetUp organizers and is on the conference leadership board. Chavan says, "We provide a safe space for women to get feedback from the community of experienced women software developers to improve their skills with respect to writing, speaking and of course actually coding." The group's mission is to empower female developers to become thought leaders, conference speakers and open source contributors.
Chicago PyLadies
Chicago PyLadies is a Python community for those that identify as women. If you're a data scientist, analyst, software engineer, researcher or passionate beginner, this community is for you if you use and love Python. Events range from collaborative project nights to focused technical talks. You can find their events on MeetUp. We spoke with Lorena Mesa, director of Python Software Foundation and the PyLadie's founder and lead organizer. Mesa says, "While Chicago already has a vibrant Python community, what PyLadies provides is a space first and foremost for women Python users. We aim to make the space accessible for PyLadies of all levels by offering collaborative workshops, technical talks, and project nights. At PyLadies we believe that by learning together we become better technologists."
Women in Technology International-WITI Chicago
WITI Chicago is a branch of Women in Technology International. This group is a forum where women can network, build connections and share resources within the technology industry. View their extensive list of resources online and find information about local partner events.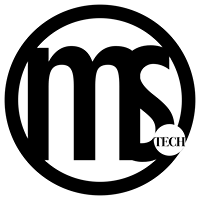 Ms. Tech
Ms. Tech is a national membership-based group that provides resources for learning and inspiration for women to reach their full potential. Ms. Tech is a great resource to connect with others and learn about women-in-tech events in the Chicago area.
Pinnacle Business Systems is a strong advocate for women working in technology. We hope that you will explore any of these women-in-tech groups to build relationships amongst women in similar fields and encourage others to learn, grow, and inspire other women in the field. For more information visit our women in technology page. Have questions about Pinnacle Business systems? Connect with us or visit our new Chicago branch office today.