09 Feb

The future of cloud computing in 2017

In the midst of all the predictions about the new year, cloud technology has certainly not been forgotten. As we move into 2017, let's take a look at some of the top stories that will no doubt be important to watch out for.
Revenues will continue to rise
In 2016, according to a report recently released by Synergy Research Group, cloud revenues grew by 25 percent year-over-year. Overall, the numbers topped $148 billion. This bodes well for revenues this year and beyond, as companies continue to adopt cloud computing and turn to the technology to help them cut costs, improve overall IT strategies and increase bottom lines in the long term.
The Internet of Things will have its day
"In the new year, the IoT will continue to dominate the tech industry."
In 2016, the Internet of Things became a household name, as smart objects and home wireless assistants like Google Home and Amazon Echo grew popular. For 2017, the story is going to be much the same. Forbes contributor and cloud expert Joe McKendrick predicted that in the new year, the IoT will continue to dominate the tech industry and will prove to be one of the most useful technologies.
"In the year ahead, the [IoT] is the major force that will drive the role of cloud in our organizations, workplaces and careers," McKendrick wrote. "It will also work the other way around as well – cloud will move IoT forward."
The various areas in which the IoT will shine include healthcare, automobiles, travel and entertainment, and manufacturing. This all means one thing: Big data is going to get bigger. Cisco recently predicted that 92 percent of workloads will soon be in the cloud, with the IoT as one of the driving factors behind this evolution.
Azure will continue to be strong in 2017
In keeping with McKendrick's assertion that the IoT will continue to dominate the tech cycle, Microsoft Azure has been in the news lately for solidifying its place as the backbone for many connected car services. According to Digital Trends contributor Jon Martindale, the recent CES conference showcased Azure services that would power artificial intelligence robots in order to augment driving. Self-driving cars and smart cars alike will make use of this power. Third-party software providers will also be able to build on Azure services to create technology that makes vehicles more aware of the road.
In addition, Microsoft Azure is now HITRUST certified, according to CloudPro contributor Clare Hopping. This just means that now Azure is guaranteed to provide the best industry practices where security, privacy and regulatory requirements are concerned in the healthcare field, giving U.S.-based institutions peace of mind when considering which cloud service to invest in.
"Achieving HITRUST CSF Certification is an awesome example of Azure removing yet another hurdle so a large and important aspect of our global society, i.e., healthcare industries and professionals, can confidently and securely leverage the services, efficiencies and power of Microsoft Azure," said Alice Rison, senior director at Microsoft Azure.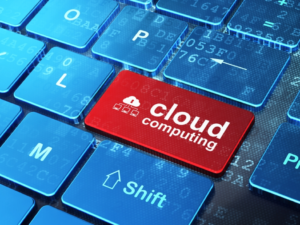 Azure is still going to be a power player in the public cloud computing market.

Where do you go from here?
The cloud has been a big part of enterprise computing for a while now, and will continue to play a role in how we do business as the year progresses. That's why enterprises, small businesses and everyone in between need to solidify their cloud computing strategies. With the help of a managed services provider like Pinnacle Business Systems, organizations can deploy solutions from companies like Microsoft and figure out how to use Azure to its fullest capacity.
For more information and to learn about how we can help you deploy and manage your Microsoft solutions, get in touch with the experts at Pinnacle today.