02 Jun

Arctic Wolf and Pinnacle Presents the Summer SecOps Roundtable, with Special Guest Guy Fieri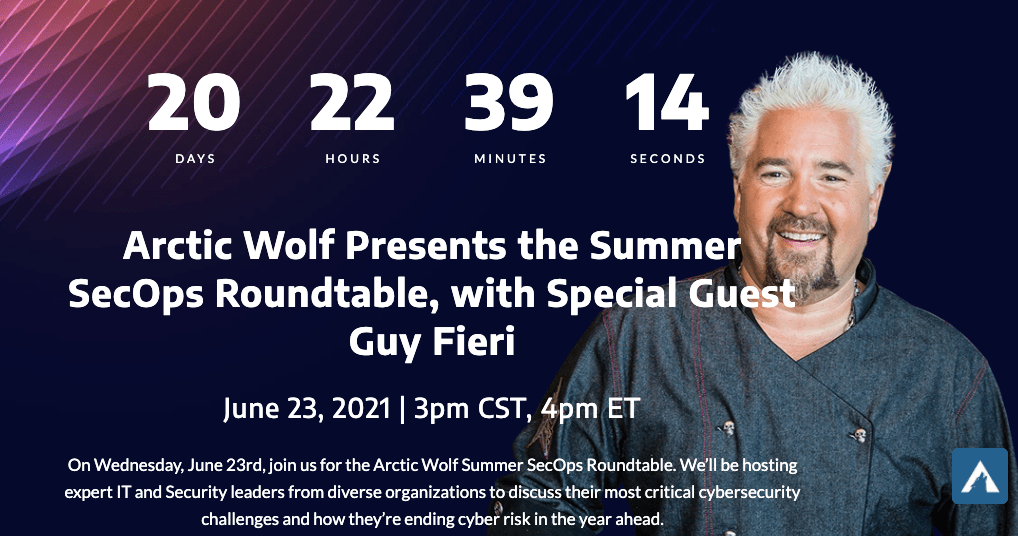 Security isn't the only place where expert advice comes in handy.
Join our partner Arctic Wolf and Pinnacle, for a roundtable chat focused on cybersecurity and then we'll turn up the heat for a live cooking demonstration with the Mayor of Flavortown, Guy Fieri. He'll be serving up tips on how to create unforgettable appetizers, level up your grill game, and top off any party with the perfect summer cocktail #DDD style.
Our expert cybersecurity panelists will discuss how the new paradigms of today's cybersecurity landscape, including hybrid work models, expanding attack surfaces, and sophisticated threats, are changing the way security teams operate in 2021.
Summer SecOps Roundtable, with Special Guest Guy Fieri
June 23, 2021  |  3pm CST, 4pm ET