03 Aug

Enhancing Cybersecurity Posture with PBS PhantomWatch – Virtual Event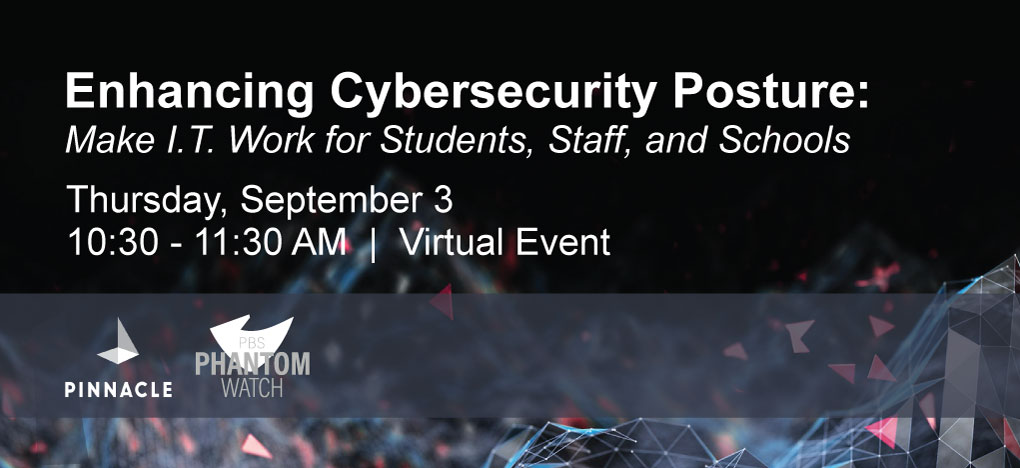 Ensuring that you are protected is important now more than ever. Don't miss out on our virtual event as our Phantomwatch team discusses the current cybersecurity threat landscape as well as the best practices and solutions to support, detect, protect, respond, and recover highlighted specifically for PK-12 organizations.
Virtual Event Details:
Thursday, September 3, 2020 @ 10:30 AM – 11:30 PM
Speakers:
Ben Shackelford, Chief Security Architect
Chad Mantooth, Security PSS
$25 for the first twenty-five!
The first 25 individuals to register, and participate in this event, will receive a $25 Amazon gift card.