24 Apr

2 Crucial Security Issues in iOS You Need to Know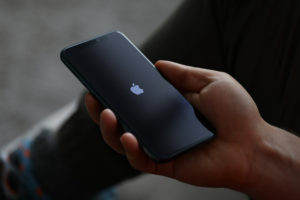 On April 22, 2020, two new security issues in iOS native email client application were disclosed. The vulnerabilities affect all versions from iOS 6 including iOS 12 and iOS13 to date. These, in combination with another vulnerability an attacker might pose, might enable RCE (Remote Code Execution) in the Mail app context allowing an attacker to steal all email information. The vulnerability is exploited by a maliciously crafted email that requires 0-click (iOS 13) or 1-click (opening the email, in iOS 12). This can also be used as part of a vulnerability chain for gaining full access to the device.
A security patch from Apple is now in beta and an official security patch has not yet been released.
Until a security patch is released, we recommend disabling the native email app and utilizing other email clients.
Our PBS PhantomWatch mobile solution can detect this activity as part of an exploit chain to gain full access to the device and raise an alert.
If the attack attempts to steal data from the mobile device by using network connections to a remote command and control server – On-Device Network Protection (ONP) is designed to block the attempt.
Contact your Pinnacle Account Executive or Ben Shackelford, Chief Security Architect of PBS PhantomWatch (256.278.2301) to learn how PBS PhantomWatch can assist you in detecting and protecting your mobile devices form this and other mobile threats.