12 Nov

Intern Spotlight | Chris Young

Over the years, Pinnacle has hosted a number of bright and talented interns, we are excited to introduce you to our fall semester Customer Experience Specialist Intern, Chris Young!

Chris' internship will provide him the chance to learn about the technology sales cycle from observing the detailed work that our Customer Experience Specialists do on the day-to-day to shadowing our Account Executives out in the field and around the town.
Get to know Chris and what's he's learned so far during his internship.
Why did you pick Pinnacle for your internship?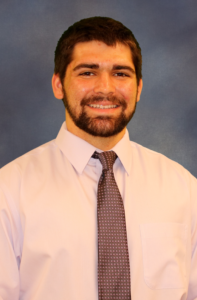 I picked Pinnacle as an internship to apply for because of my summer experience as a sales intern at Gartner, the world's leading research and advisory firm. They work with similar companies to Pinnacle worldwide, and as I was doing research on companies before calling or making a LinkedIn message, I would find myself looking deeper into what they do and how they do it. When I saw Pinnacle and learned about their history, and coupled that with what I had learned and seen this summer, I knew it was time to apply and see other opportunities!
What have you learned during your internship?
The primary thing that I've learned so far in this internship is how much work goes on behind the scenes after a sale has been completed. I think it's important that anybody interested in sales, such as myself, has a full understanding of what is going on from start to finish. Working at Pinnacle has helped me understand that much better!
Where do you attend school and what is your major? 
I am a senior at the University of Central Oklahoma (UCO). I'm a Sales and Marketing double major with a Spanish minor and will finish my victory lap at UCO in May. I chose UCO because I grew up here in Edmond and went to Edmond Memorial high school.
What is your favorite TV show?
I would have to say The Office. I laugh literally every episode no matter how many times I've seen it…
What is your favorite family tradition?
Every other year, my mom's side of the family goes to Colorado and stays in a cabin for a week where we fish, hike and do other outdoorsy things. My mom has been going to that same area since she was little, so it's awesome continuing that tradition.
Which technology innovation has most impacted your life?

This is a tough one, especially with how much things change. But, me being a millennial and all, it has to be smartphones. It's mind blowing that my phone is literally more impressive than a computer was 15 or 20 years ago.
If you could visit anywhere in the world, where would you go?
If I could visit one place in the world, it would probably be Spain. I've been learning Spanish since elementary school, and have carried that to college. The thing about Spain that has me interested is that there are many cultures within the country that lead to different kinds of foods and experiences. I'm also a huge soccer guy, so catching a game would be awesome.
If you had an extra free hour each day, how would you spend the time?
I would probably spend it working out. Fitness is something I've grown to be passionate about, and I'm squeezing times into workout and stay fit now, but between this internship, a part-time job as a manager of a trampoline park and being a full-time student, it's busy times!
Get to know our full-time employees at our Employee Spotlights page and learn how you can join the Pinnacle team!