29 Jul

Employee Spotlight | Jason Doll

Meet Jason Doll, He is a member of our CES team which works directly with our vendors and manufacturers to provide IT solutions to customers. He works hard behind the scenes as a sales support rep which ensures our pricing and quotes are done accurately and in a timely manner. Jason also helps assist with purchasing here at Pinnacle.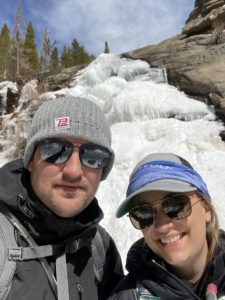 Q & A with Jason Doll
How long have you worked at Pinnacle and why did you choose to work here?
I started in February and chose to work for Pinnacle because of the people and culture that has been created.  I've been in the IT industry for the past 13 years and have worked for a manufacturer, distributor, and partners and realized you are more than a number when you work for a smaller company which I prefer.
What job did you have in high school?
In high school, I worked at Braum's and pridefully accepted the self-proclaimed position as, "Head Chef."  I also worked the night shift stocking shelves for Frito Lay on the weekends. 
What is your go-to karaoke song?
I have only done Karaoke one time, on a cruise ship, and my wife and I were booed off the stage while Chicken Fried – Zac Brown Band played in the background.
Who is your favorite cartoon character?
Old School Ninja Turtles, Leonardo is why my favorite color is blue.
How do you like to spend your time when you aren't working?
When I'm not working, I enjoy pretty much anything outdoors which is a must when living in Colorado. Whether I'm out hiking, catching a ballgame, or just hanging with friends and family I prefer to be outside and enjoy the nice weather in Colorado. I also enjoy playing Xbox and watching Buccaneers legend, Tom Brady, win Super Bowls!
What's the greatest bit of advice you've ever been given?
"Every friend was once a stranger." — I think I need a tattoo now 😊
How would you spend one million dollars?
I would give away a significant portion to help out others and probably invest the rest.
What is the best thing that happened to you this week?
We went up to the mountains and enjoyed a nice Alpine lake hike with friends.  The hike was awesome, but scrambling back down and getting Pizza was the true highlight!
What is one skill every person should have?
The ability to relax.  Society tells you everything is important when the only battle you ever truly face is time.  You can always make more money, buy a new car or house, but you can never get back time.  So enjoy life, relax, and create memories.
What are you going to do when you retire?
The plan is to retire and move to the beach. The reality is we might never leave Colorado as the weather is tough to beat!
Get to know more of our incredible employees, like Jason Doll, on our Employee Spotlights page and learn how you can join the Pinnacle team!