09 Jul

Pinnacle Day of Service 2019

For the second year in a row, we have chosen the Regional Food Bank of Oklahoma for our annual Pinnacle Day of Service!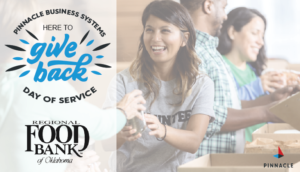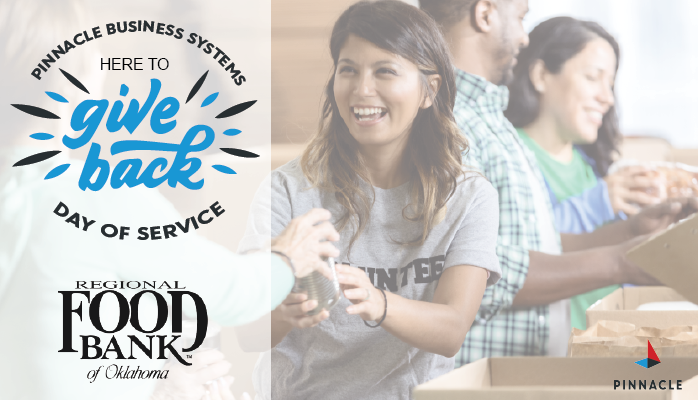 On August 21, 2019, Pinnacle Business Systems will be spending the day giving back to the communities we live and work in. Employees from both our Edmond and Tulsa offices will be volunteering at the Regional Food Bank of Oklahoma in Oklahoma City.
We have chosen to serve in this capacity because Oklahoma is the 6th hungriest state in the nation and one in four children and one in six adults has inconsistent access to healthy food. We feel passionate about volunteering to help end the hunger crisis in not only our local community, but all over Oklahoma.
According to the Regional Food Bank's website, in the fiscal year 2018, they distributed more than 49.7 million pounds of food through a network of nearly 1,300 community-based partner agencies, charitable feeding programs, and schools throughout 53 central and western Oklahoma counties. The Food Bank provides enough food to feed more than 136,000 Oklahomans every week and every $1 donated provides 4 meals to hungry individuals.
We look forward to serving our fellow Oklahomans on our annual Pinnacle Day of Service. If you are in the area and would like to volunteer with us, contact Maggie.Durguner@pbsnow.com for information on how to register. Read more about hunger in Oklahoma.