29 Jan

The Need for Continued Momentum for Women in Tech – Pinnacle

Fresh off of last year's much-discussed all-woman spacewalk, we're looking toward the 2020s as a decade in which women will continue to shoot for the stars.

Overall, however, the tech field has some significant catching up to do.

While technological advances over the last several years have reshaped the way we live and work, the world of science an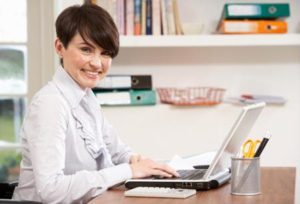 We're all worse off when women are underrepresented in the tech world. A dearth of women science, technology, engineering and mathematics (STEM) positions can stifle the ambitions of girls in future generations while limiting the diversity of perspectives that currently shape innovation in technological spaces.
Here's how we can all work together to shape the next decade into one that includes more women in STEM roles.
Inspiration and education
The spacewalk is just the beginning.
True inspiration outlasts temporary spectacle, and women need to see real role models recognized for their contributions to science and technology.
For instance, NASA announced last year that for the first time in the organization's history, three of its four science divisions would now be led by women.
One thing we need to do to ensure that the 2020s result in an expansion of women's representation in STEM is to encourage more women to gain the education they need in order to develop tech skills. We do that by more widely publicizing stories about women in science, IT occupations and other STEM positions. In addition, educational outreach programs that encourage younger girls to learn tech skills, like Girls Who Code, are instrumental in making sure more girls grow into women who want to work in the tech world.
Apprenticeships and professional development
Girls Who Code has another lesson to teach us here: Educational initiatives need to bridge the gap between academic and professional opportunities to encourage more women to make the jump from their college or university into the tech workforce.
This can be accomplished through diversifying existing tech employment programs or by expanding apprenticeship programs as well as incubators and accelerators that are specifically intended to support women.
The idea here is to support women as they launch their careers, encouraging them to grow in the field instead of exiting it for employment elsewhere before they have a chance to advance.
Inclusive policies and culture change
Lastly, companies need to focus on improving inclusivity and making sure their culture is a safe and supportive space for women.
The last several years have seen a string of high-profile incidents where prominent brands faced accusations of toxic company culture, but it doesn't take a PR crisis for a potential applicants to find out that a company might not be a welcoming place for them.
Interconnected networks like LinkedIn make it easy to connect one-on-one with current employees and anonymous review sites like Glassdoor enable users to get a look inside a company's walls.
It's in a business's best interest to genuinely and authentically communicate its inclusive vision to potential applicants and to the world at large.
We can get this right, and we need to, to make the 2020s the decade that closes the gender gap in tech.