01 Feb

5 key steps to an effective DR plan

Having an effective disaster recovery plan is a critical part of business operations, no matter whether your organization has five employees or 500. Your customers' data is important for your operations, and in the event of an emergency that renders your computer systems, networks or even physical locations inaccessible, it's essential that you have a backup strategy in place for the full recovery of data and resumption of business activities.

Examples of why this is such an important concept can be found in every industry. When Hurricane Sandy hit New York City, for instance, one data center had previously thought to install backup generators on a higher floor of the building – but the fuel pump was located in the basement. When the flooding occurred, this resulted in a loss of power until fuel could be carried up to the backup generators, which cost the data center.

You don't want to go through a similar situation. Let's take a look at a few things that companies need to consider when creating their DR plans:
Determine business continuity needs
According to TechTarget contributor Margaret Rouse, one of the very first steps to creating an effective DR strategy is to analyze business processes and determine continuity needs. To do this, a company must first undertake a business impact analysis, which involves assessing what, exactly, the effect of some kind of disaster would be on the organization itself in order to minimize risk. Recovery time objectives and recovery point objectives are also set during this stage by answering the questions: How much time can certain applications be down? When do they absolutely need to be restored? In addition, organizations should consider budget, resources, technology, data and suppliers as important pieces to the DR puzzle.
Invest in cloud environments
Many businesses choose to incorporate cloud-based solutions in their DR plans, and for good reason. Deploying backups in the cloud is one way to ensure you can access your data from anywhere after an emergency event, which can make a difference in the long run for small businesses.
"There are a number of benefits that make cloud disaster recovery appealing, including the variety of ways it can be implemented: in-house, partially in-house or purchased as a service," Rouse wrote in a separate piece. "This flexibility allows smaller enterprises to implement robust disaster recovery plans that would otherwise have been impossible."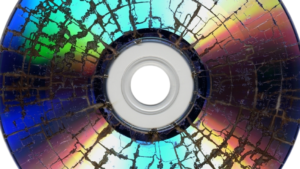 Disaster recovery tools and solutions are essential for optimal business function.   
Backup, backup, backup
In the event of a disaster, whether physical or cybersecurity-based, it's absolutely critical to have backups of your company's information that allow for remote access. Offsite backups are especially important, since if the physical location is compromised, you want to be able to load your data from an alternate worksite.
There are generally three types of backup locations that can be deployed, referred to as cold, warm and hot. These designations describe how ready-to-use the backup may be. Hot sites represent a location that is essentially a replication of your current environment, with servers that run your exact software and contain up-to-date copies of your data. Cold sites, on the opposite end of the spectrum, are empty office spaces that don't yet have the server equipment installed and thus may take longer to boot in times of an emergency. Unsurprisingly, the former is the more expensive option.
"Testing your backups and failover strategies can help business continuity."
If you don't test your disaster recovery plan, how do you know it works? Conducting full tests can help you pinpoint areas in your DR strategy that need bolstering or tweaking. According to CloudVelox's recent "State of Disaster Recovery Survey,"      58 percent of businesses test their plans infrequently or never, which can be a serious detriment to the plan itself. Testing your backups and failover strategies often can help provide proactive data management capabilities and business continuity, and according to CloudTech contributor Lily Teplow, the more often you conduct those tests, the better your environments will fare.
"Ideally, companies should be able to test their actual live systems for correct backup and recovery functionality," a Techopedia article noted. "In terms of the actual work done in backup and recovery tests, executives or other leaders can plan general testing such as scenario-based operations testing and testing for backup power sources."
Partner with a trusted provider
Teaming up with a managed service provider like Pinnacle Business Systems is the final critical step of creating your DR plan – but really it should be the first. MSPs can help you decide which kind of plan will bring you the greatest advantage and provide key support in implementing and testing your strategy.
For more information about how having an effective disaster recovery plan is in your business's best interests and for help devising, deploying and supporting your DR strategy, get in touch with Pinnacle today.