23 Oct

Top 10 Ways to Improve Network Efficiency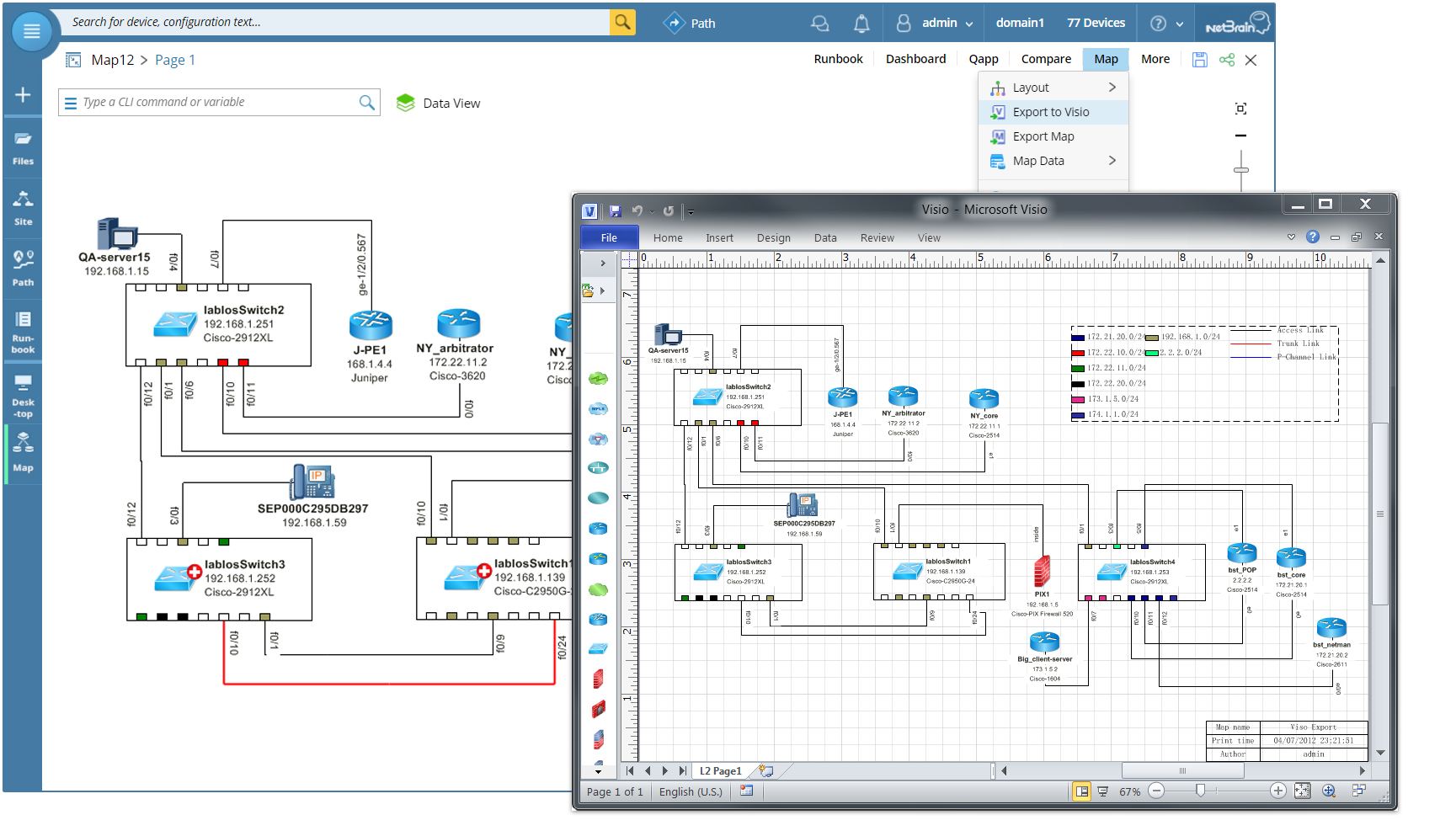 If the words time-consuming and cumbersome come to mind when you hear the words topology review or network mapping, then read how we defy these stereotypes and instead simplify, automate, and leverage network documentation so that you can improve network efficiency. Here's a high-level snapshot of how focusing on topology and wireless mapping can get you on the right track to improving network efficiency:
Topology
Automatically document your network
Analyze your network design in a matter of seconds
Document critical application flows
Export network documentation with one click
Capture tribal knowledge
Boost collaboration with documented diagnostics
Wireless Mapping
Data-driven from a live network ensures diagrams are always up-to-date
On-demand mapping allows engineers to create a network diagram customized to the task-at-hand
End-to-end troubleshooting instead of using the CLI to interact with devices one at a time
Map-driven change management, so that you avoid risky changes that could lead to outages
Simplify and automate your network documentation
Creating records of your underlying network design, baseline topology, and performance levels does not need to be a tremendous undertaking. We know how to simplify the process so that you can leverage your network details when needed for new projects, or demonstrating regulatory compliance and security standards, or for onboarding and training of new personnel. Learn about our Assessment.
Secure, high-performing, and reliable wireless networks
How does robust mobile access to mission-critical business applications with an end-to-end wireless design with high throughput and reliability sound? Our Wireless Network Assessment can help save money through improved IT efficiency with an architectural approach that provides simplified wireless operations and management. Learn about our Assessment.
Ready to discuss your specific networking needs? Contact Brandy Semore, Pinnacle's Director of Professional Services Engagement & PMO at 405.412.9560 or brandy.semore@pbsnow.com.