23 Apr

3 reasons you need accurate network discovery and mapping

Today, it seems there is always a new and innovative IT solution being introduced. With so many advancements emerging and promising beneficial results, it can be difficult for IT stakeholders and executives to decide which of these systems is worthy of their internal infrastructure. On top of this, new solutions must also fit into the budget.

Often, it is this latter consideration that helps make the decision. One solution that many enterprises are looking at is network discovery and mapping. And while adding such a solution will include a nominal price for service, there are a few key reasons why organizations simply can't afford to be without this type of technology:
It provides the highest level of visibility into your network
Enterprises' critical, underlying network currently represents the lifeblood of operations. Consider all the imperative tasks and workflows that can't be performed without the support of the network. From key applications to database access and beyond, the network is one of the company's most important assets.
In this way, IT stakeholders must ensure that they have the type of granular visibility into network components and operations to support proactive maintenance and decisio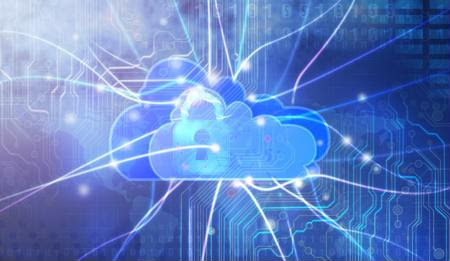 n-making. An IT team with access to robust and accurate network discovery and mapping ensures that nothing falls through the cracks, and that they always have a detailed look at their network infrastructure.
It can help IT stakeholders pinpoint and prevent shadow IT
One of the key reasons motivating the need for in-depth visibility into the network is shadow IT. This issue – where users leverage applications and other tools on the company network that have not been formerly approved by the IT team, and thus can cause performance and security risks – is only becoming more prevalent and problematic.
According to statistics from Gartner, organizations regularly spend 30-40% of their IT budget working to fight shadow IT programs. What's more, these unapproved platforms aren't just costly – they can also create considerable data security risks. Gartner predicted that by next year, one-third of all successful breaches will take place due to vulnerable shadow IT programs within the network.
With a network discovery and mapping tool in place, IT admins can easily identify all applications drawing network resources, and pinpoint those that constitute shadow IT. As opposed to shifting through the network without the benefit of visibility, accurate network discovery and mapping makes short work of eliminated unapproved and potentially risky platforms.
Downtime costs greatly outweigh the cost of service
A common argument against adding a new IT solution is its price. However, when one considers the potential costs associated with even a single downtime event, it makes much more sense to invest in technology that can help proactively prevent an outage.
A CA survey found that network downtime lasting 14 hours can result in as much as $55,000 in lost revenue for a small business, $91,000 for midsize companies and over $1 million for large enterprises.
The bottom line here is that it's best to be prepared. An investment in network discovery and mapping supports your IT team's visibility into the network, helps eliminate shadow IT and provides your IT admins with the tools to prevent downtime before it happens.
To find out more, connect with one of our expert Pinnacle consultants about our advanced Netbrain network discovery and mapping tool today.