25 Mar

How to Effectively Share and Communicate Your IT Strategies

Right now, the vast majority of businesses are shaking things up when it comes to their internal IT strategies. Whether these are related to the increasing push toward digital transformation and modernization, or align with other business goals, it's imperative to have a concrete strategy in place to direct these efforts.

Medium recently reported that more than 125,000 companies have launched new IT initiatives over the last three years, expecting sharp upticks in revenue. At the same time, though, only about 27 percent of these enterprises had a clear strategy in place.

It's important for IT admins and C-suite executives to understand that it's more than about simply having a strategy, though. Once plans are defined, stakeholders must properly communicate them to ensure that efforts are aligned and everyone works toward the same objectives.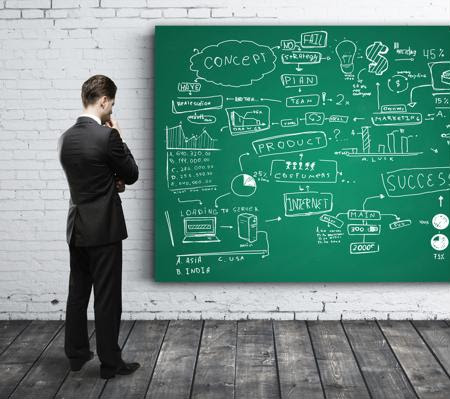 The importance of bringing IT and core departments together
Your IT strategy cannot live in a vacuum. All key decision-makers, including those inside and outside of the internal tech team, must be on board and appropriately informed. As Deloitte researchers explained, any boundaries between IT and the rest of the business will stand in the way of successful IT transformation.
"In a business climate where emerging technologies and rapid-fire innovation can quickly render established strategies and business models obsolete and, at the same time, give rise to potentially transformative opportunities, there can be no disconnect between IT and the business,"  Atilla Terzioglu, Martin Kamen, Tim Boehm, Anthony Stephan wrote.
In order to address silos while effectively communicating IT strategies, there are a few, key best practices IT admins and decision-makers should observe:
Think outside the jargon
While IT employees may be well versed on the ins and outs of their company's infrastructure systems, chances are good that this knowledge doesn't extend too far beyond the tech team. When communicating new strategies, it's important to use language that makes sense to everyone, and avoid high-level tech jargon. The goal is to inform stakeholders and employees while making sure they're engaged, and using words and phrases they don't understand will only drive up the chances that they'll tune out.
Keep it simple while highlighting the meaning
Building off of this, Harvard Business Review contributor Georgia Everse recommended keeping the overall message of the strategy simple while making sure to highlight the meaning behind it. This will help keep everyone aligned with the goal.
"Strategy-specific messages linked to your purpose become tools to help employees connect their day-to-day efforts with the aspiration of the company," Everse wrote.
Go beyond a one-and-done approach
Finally, it's important to keep in mind that sharing your strategies shouldn't be a one-time thing. Continual education and reminders about the goals driving your strategies will help ensure that everyone is engaged and that these elements don't fall by the wayside.
To find out more about supporting your IT strategy, connect with the expert consultants at Pinnacle today.