16 Sep

Pinnacle Professional Services: How Blocks of Hours can benefit your company's IT

As a leading information technology solutions provider, we offer all the systems and solutions you need to maintain top-notch IT functionality and performance within your company. We can handle everything from information security, cloud, big data, and analytics, to networking, virtualization, unified communications, and disaster recovery solutions. But we're more than just an expert solution provider.

We also support industry-leading consulting and professional services to supplement your internal staff and ensure that your IT initiatives have all the guidance and management necessary for success. As part of our professional services, we've created a Block of Hours offering just for Pinnacle customers. Today, we're breaking down this Block of Hours service, including how it works, what it includes and how you can benefit from this service.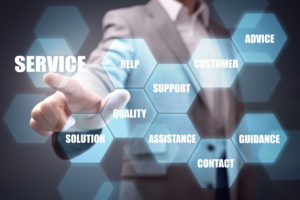 What are Blocks of Hours?
In a typical IT services scenario, a business might experience lacking performance or a system breakage that requires maintenance or improvements. In these situations, they'd contact their service provider, schedule and then pay for this work on an as-needed basis. This can become quite expensive if unexpected needs come up, and usually isn't accounted for in the company's overarching IT budget.
On the other hand, Pinnacle's Professional Services now enable our clients to purchase Blocks of Hours as part of their customer support agreement. These hours translate to a pre-determined amount of customer support service hours for our clients. In this way, should any deployment, maintenance or other IT needs arise, customers can draw from their Blocks of Hours and have peace of mind that Pinnacle professionals will address their needs and that the costs have already been planned out as part of the customer agreement?
In conjunction with this agreement, our Pinnacle team accurately and effectively tracks these hours through our professional service automation system. What's more, customers can easily input support requests through our customer ticketing system.
What can these Block Hours be used for?
One of the most beneficial parts of our Block of Hours through Pinnacle Professional Services is their flexibility. Our clients can draw upon their available hours not only for unexpected issues but also to get assistance with scheduled maintenance and other key initiatives.
Overall, Block of Hours can be leveraged for:
Remote or on-site support (with separate travel expenses, where required).
Phone and helpdesk support.
Scheduled maintenance.
In this way, our Pinnacle Professional Service experts can handle things like:
Technical service reporting and scheduling.
Consulting for internal processes and procedures, or troubleshooting.
Server or computer system repairs, upgrades or patching.
Software or web development.
And your internal IT team is supported every step of the way.
Why consider Professional Service Block Hours?
In addition to getting the expert guidance and assistance you need, there are a few other advantages to be aware of here, as well:
Stay on budget by incorporating predetermined block hours into your service agreement, while avoiding unexpected IT expenditures.
Ensure that important processes like patching and scheduled maintenance take place as they should and that your internal team doesn't fall behind.
Reduce the burden on your internal IT admins and staff by supplementing their capabilities with Pinnacle Professional Services.
To find out more and decide if our Block of Hours is right for you, connect with us at Pinnacle today.