01 May

Today's Top Priorities in Cloud Data Management and Security

There's no arguing the impact that cloud computing solutions have had on enterprise infrastructure. Ever since this technology emerged and crossed over into the mainstream, IT admins and executive decision-makers have been dealing with considerable change, including in the cloud's ability to support the business strategy and the challenges that come along with such a seismic shift in IT infrastructure.

As a solution architect at Pinnacle Business Systems, Matt Powers is no stranger to growing opportunities and unique obstacles that come along with cloud computing solutions. Powers recently sat down with Tyler Kern, host of MarketScale's Software and Technology podcast, to discuss cloud computing, and how Pinnacle is able to understand enterprise clients' pain points and needs to provide the right cloud-based solution.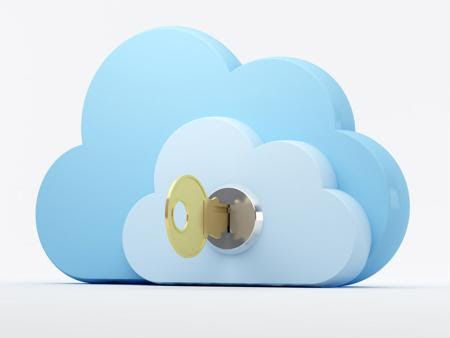 Opportunities in the cloud: Numerous tools to address client needs
One of the key reasons cloud-based solutions have taken off so quickly is the multi-faceted potential that the technology can offer. Currently, there are all different types of solutions, mapping to nearly every enterprise need. And when a system isn't currently available, expert solution architects like Powers are able to customize and create one.
"No longer are we in the scenario where a customer can say 'I need XYZ' and there's only three things to solve those problems," Powers told Kern. "There's a million ways out there today to help customers achieve mobility, agileness and help them reduce costs."
Every client that Powers works with is different – the systems that work well for one organization may not suit the needs of another – and Pinnacle doesn't take a one-size-fits-all approach with its cloud solution offerings
"The beauty of being a solutions architect at Pinnacle is that we don't have one hammer – we have a big tool box, and we get to go and take a look at all different solutions," Powers said. "We try to figure out what the next evolution is, from a business standpoint."
Today's top priorities: Data management and security
Oftentimes when companies today adopt the cloud, they look to certain use cases to enable their adoption and help them grow their potential use of the technology. In this landscape, many enterprises are looking to tackle processes like data management in the cloud, and use it to update and transform legacy backup systems.
"What we're seeing from a data management perspective is cloud is an easy way to evolve the strategies that businesses have had for years and years and years, which is a backup to tape, or disk to disk-type solution and kind of creating this multi-data center approach," Powers noted.
Security within these cloud solutions is a top consideration. Powers explained that today's businesses have all different types of risks to deal with, including aligning with industry compliance rules, and guarding against malicious activity – from internal, rogue employees to hackers. This makes Pinnacle's ability to offer a wide range of solutions ideal, as Powers can then find the right tool for the task at a cost that matches client needs.
"The less risk there is to the business, the easier it is for them to make decisions," Powers said.
Listen in to Powers' discussion with Kern on MarketScale's Software and Technology podcast, and reach out to us today to learn how Pinnacle can find the ideal solution to suit your business's cloud needs.