18 Jan

What to expect in cloud security in 2019

By now, the cloud is an essential part of IT infrastructure, enabling access and real-time collaboration no matter where end users are located. Organizations are understandably migrating a rising amount of data and assets to off-site environments in order to bolster cloud usage capabilities.

At the same time, however, this increasing cloud migration can create real security risks that could put a company's operations jeopardy. As the cloud continues to represent a linchpin of business, it's imperative that IT and other stakeholders work to manage security risks proactively, and properly safeguard their cloud assets.

Let's take a look at a few trends and emerging processes that will impact cloud security this year:
Increased visibility required
When critical applications and sensitive information is stored and accessed through off-site environments, it's imperative that stakeholders maintain visibility over these assets. However, according to statistics gathered by RedLock contributor Michael Higashi, only 7 percent of all businesses currently have "good" visibility over their cloud-based, critical data, and another 58 percent admitted that they only have "slight" control over this information.
A lack of visibility can add to security risks and can create opportunities for cybercriminals to breach systems and compromise data. Stakeholders must ensure that they have robust oversight of their cloud environments, as well as the data and information stored there and that they have a deep understanding of what assets have been migrated from internal platforms to external solutions.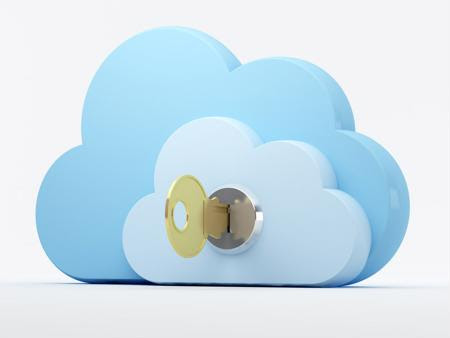 Businesses must do their part to support vulnerability management
As TechRepublic contributor Alison DeNisco Rayome pointed out, cloud environments can offer an edge when it comes to management of known vulnerabilities, thanks to the fact that service vendors are adamant about updating their infrastructure systems. In this way, the cloud provider offers a first line of defense against attacks.
However, companies shouldn't solely rely on this advantage for their cloud security and must be willing to put in the work on their side as well. This makes consistent identification and patching of vulnerabilities an absolute must. As Rayome noted, 23 percent of all businesses today lack complete patching of their cloud hosts. Bridging this gap will help shrink the available attack surface and lower overall enterprise cloud risk.
Alignment with compliance rules is a must
In recent years, several new compliance guidelines have gone into effect, including robust standards like the EU's General Data Protection Regulation, which impacts every organization that does business or deals with the data of EU citizens. GDPR and other compliance rules will have deep impacts on enterprise cloud usage and will require updated security, access and visibility in order to ensure compliance.
This year, alignment with standards like GDPR and other rules will only become more important. As Higashi pointed out, only 12 percent of all global IT organizations currently understand how GDPR, in particular, will impact them, and this standard went into effect more than six months ago.
Cloud security will continue to be a top priority in 2019, and one of the best ways to approach data protection in the cloud is to leverage the services of a trusted solution provider. To find out more, connect with the experts at Pinnacle today.