11 Dec

Chatbots and virtual assistants: The future of UC?

Now that features like Apple's Siri and Microsoft's Cortana have become popular and familiar among users, many business decision-makers are looking to implement the same type of technology within their organizations' UC infrastructure. Chatbots and digital assistants can offer numerous advantages for internal personnel, critical working processes, and customers.

But what is the difference between a chatbot and a virtual assistant, and what types of benefits can each technology bring to a business setting? Let's take a closer look.
Chatbots and virtual assistants: What's the difference?
While these designations may appear interchangeable, there are actually key differences that make chatbots unique from virtual assistants and vice versa. IBM Watson Vice President and CTO Rob High told TechTarget that while these distinctions might be subtle, they are important, and most concern the level of engagement offered for users.
Chatbots, for instance, are more basic in their responses when compared to a more intelligent virtual assistant. As Forrester Research Vice President Thomas Husson described, chatbots are closer to "dynamic FAQs" than actual intelligent assistants.
"Chatbots help users complete tasks through simulated conversation," Husson explained. "Depending on the individual chatbot's capabilities, it will determine user intent and then respond …Virtual assistants – also called intelligent assistants – orchestrate agents or services from third parties on behalf of consumers. Virtual assistants rely on context … to continue to refine the quality of responses to a user's requests."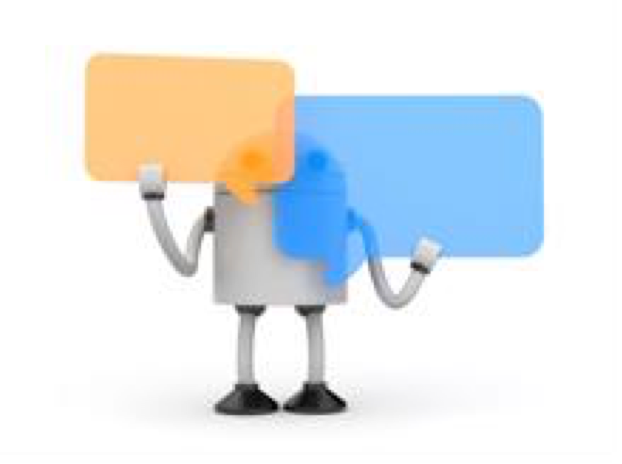 Virtual assistants are considered more capable of engaging with users and can offer robust responses, where chatbots are akin to a contact center employee reading responses from a script based on caller questions. While virtual assistants are certainly advanced and responsive, this does not mean that chatbots don't have their place in UC technology.
Benefits of chatbots
Chatbots are ideal for simple user questions or requests, as these platforms are a bit similar to consulting a business's FAQs page, but in a more dynamic and preferable way. Chatbots can be used to respond to more basic queries, providing users with quick access to the answers or information they need without forcing them to sift through About or FAQs pages themselves.
Chatbots can be used to save considerable time in customer service, as they can handle simple requests. Questions or issues that go beyond the basic level can then be elevated to a digital assistant or a live customer service representative.
Benefits of virtual assistants
Virtual assistants, on the other hand, can save time and labor by automating more complex, yet repetitive tasks. Because these programs are able to call upon other, third-party agents and platforms, they are ideal for supporting internal staff, boosting efficiency and saving time.
This only scratches the surface of benefits that both types of technology can bring. The market for these kinds of advanced solutions is growing considerably. As organizational leaders continue to seek out tech platforms that can streamline internal tasks and provide better support for customers, businesses will increasingly turn to chatbots and virtual assistants.
To find out more about how these solutions might fit in with your current UC infrastructure, connect with the experts at Pinnacle today.